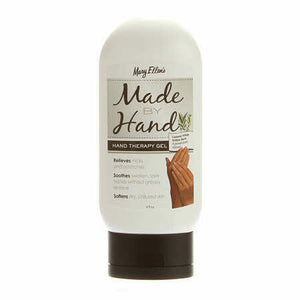 Made by Hand 4 oz
Mary Ellen's
Hand Therapy Gel
"Made By Hand is a quick-drying gel that gives your hands quick relief and lets you get right back to work."
Natural skin care that soothes swollen and sore hands without leaving a greasy residue.
Quilters! Now you don't have to suffer from your art! Made By Hand relieves your sore muscles, nicks and scratches. And since it leaves no greasy residue, it won't stain fabrics or affect your needle grip.